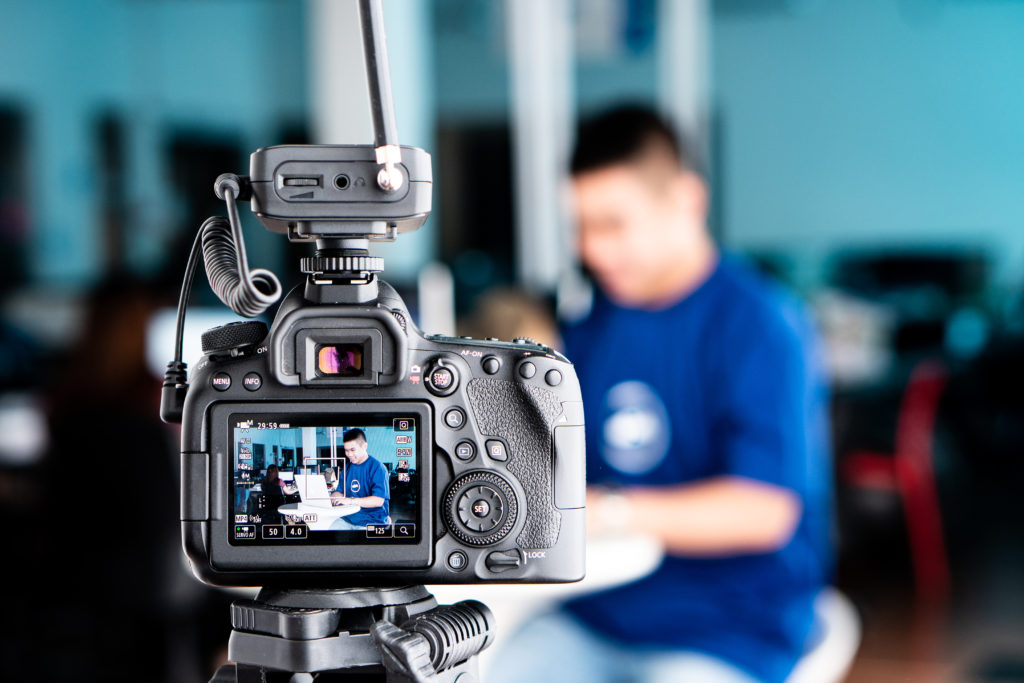 The goal of corporate video production is to elicit a compelling response from customers by presenting the brand's story and motivation. Although creating a corporate video seems to call for a serious and straightforward approach, it doesn't hurt to add a little bit of creativity and step out of the box every once in a while.
Creating a corporate video has various advantages. The benefits range from loyal followers to involvement via social media networks. Additionally, video posting allows you to get closer to your customers and encourages free conversation.
That being said, here are the 5 ways how creative corporate videos can benefit your business:
1. Boosted traffic
Videos are excellent if you're looking for an increase in traffic to your website. How? People are more inclined to interact with videos than they are with text or images.
Video production companies are responsible for the creation of creative corporate videos. They make short video introductions that cover every aspect of your company's story. You may engage your customers and direct traffic to your business by employing creative corporate videos. Corporate videos can also improve the search ranking of your brand and aid in the exact cutting of commercial strains. Therefore, you can attain high rankings even if your company is small.

Furthermore, creative corporate videos allow you to branch out to many platforms like Youtube, GitHub, Behance, and so on. Using platforms such as Youtube, the world's second-largest search engine, to promote your videos will help you gain a lot of traffic. A YouTube channel, for example, can gain subscribers if your film is well-documented with visual concepts and interactive narrative.
With good quality content and creative delivery, your creative corporate videos will help improve customer engagement. This will then draw attention to your brand and the message you want to deliver on the platform. Just be sure that the video quality, visuals, and animation used are up to date and will quickly capture the interest of the viewers.
2. Improved SEO ranking
Another advantage of corporate video production is improved SEO rankings. Because videos are easier to follow than text and images, they have a higher search rank and better SEO. This, in turn, leads to a higher click-through rate.

For daily search ups, a crowd has been drawn to search engines. One might improve their marketing game by choosing efficient keywords. Many people use Google to conduct internet research. If you have a higher click rate than your competitors, they are more likely to locate your page. This is something that videos can help with.
3. Promote brand awareness
All consumers should find the information you post to be fascinating, educational, and memorable, and it should convey a message. As this will be connected with your brand for the rest of its life, opt to deliver tiny messages rather than large ones, as consumers are more inclined to engage with shorter ones.
Similarly, using graphics instead of short looks over vast amounts of dense text can help keep viewers engaged throughout. Instead of gunning for elaborate images and animations, attempt simple ones.
To ensure that your material is interesting to your target, you must make a strong first impression. Rather than using a standard template, it's critical to create videos that are unique to your company. It will pique your target audience's attention, and their trust in your brand may grow.
4. A world of possibilities
By providing an inspirational or aspirational narrative, you can also encourage viewers to watch and share. Here's an example of
Businesses prefer corporate video creation because the possibilities are unlimited. Voice integration, chatbot integration, and other alternatives are also available options. Making content with your knowledge and expertise may aid in the development of creativity.
Try hiring corporate video production based on your location, and you should have no trouble finding one. Make sure your information is educational, statistical, and entertaining. It must be appropriate for your clients and customers.
You can experiment with different editing approaches to make your video more appealing and understandable. A good production company will assist you in capturing the most appropriate style for your corporate videos.

Every creative corporate video you create should reflect your brand, which may take some time. Nonetheless, don't be discouraged. It's natural to try new things at first.
5. Ease in social sharing
Sharing your videos on platforms like YouTube, Instagram, Twitter, and Facebook can help you raise brand awareness. It is possible that your customers will be drawn to your brand as a result of your videos and online commercials.
You can even ask your team members to share the video with their contacts, this is a useful tactic for low-cost advertising. In addition to that, you can also check Live Event & Webcasting Streaming on a different platform for alternative video-sharing options.
If people like your video, they might share it on their own to show it to their friends and family. People are more likely to skip over large videos, so share short ones instead. A caveat: don't spam share your content because it may irritate others, causing them to ignore your videos entirely!
Conclusion
Creative corporate videos provide a world of opportunities for your brand to let itself be known to a larger target audience. You can incorporate some personality, humour and values in your videos as you like to reflect your brand identity. Need to know more about creating your own creative corporate videos? Speak to our personnel today and be well-guided!