Musical Production in Singapore
Stand out
Your audience deserves something different. Take on a fresh perspective and give them what they have been asking for.
Music Videos
There is a reason why a majority of the top 100 YouTube videos are musically driven videos. People are naturally driven to musicals, and we can help with that!
Musically driven edits
Putting up a bad video is worst then no video at all. At Aww.Media, we specialise in musically driven edits, a subtle tweak that makes a whole lot of difference in the final product!
Singapore Poly
A video for Singapore Poly to promote their upcoming open house.
Like – Ethel Yap
A cardboard stopmotion music video
PIER71
A video for PIER71 for the launch of the campaign.
Asiamall App Advert
Animated promotional video for company's mobile App.
As trusted by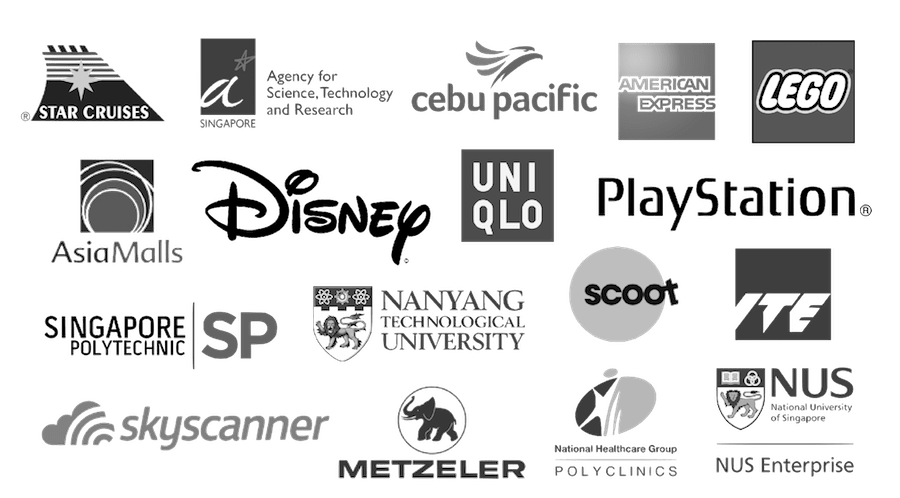 Compared to most other types of video productions, the production of music videos is relatively more complicated. This is due to the fact that, aside from the lyrics, the video-maker will also be required to work off a script, which is mainly visual in nature. In addition to that, there is also the need to fit an entire visual story into a few minutes'-long clip and music videos also doesn't afford the opportunity to create long-establishing shots.
While a music video can take the form of a live concert recording or a short concept film, the quality of video composition will ultimately determine how the message is delivered and accepted by the target audience. 
Before you think of a concept for your next music video, here are some tips for you:
Be resourceful and creative

– Most music videos you see on TV are expensive. Therefore, in order to make the most of your budget, you ought to consider your resources. For example, it's worth taking inventory of the things you already own to be used as props so you wouldn't have to spend unnecessarily.

Keep it simple

– You can plan a music video in which the visual and lyrics progression are in tandem. A good video doesn't need to be overly complicated. As best possible, make your storyboard interesting and relatable, but not cliched. 

For new artists, bear in mind that simplicity is key.

Make your video as your calling card for the future.

Know your target audience

– Keep your target audience in mind when planning a video style. Just because something appeals to you doesn't necessarily mean it will click with the people you are targeting.
Know that the objectives of your music video are:
Creating brand awareness

Creating brand engagement; and

Reaching out to the right audience