A corporate video is a company's new 'calling card', in addition to a great informative website. When it comes to promoting your business, videos are incredibly versatile. Videos can help to improve your company's image by revealing more about you and your company's personality. Furthermore, they encourage sharing, particularly across various social media channels. Best of all, did you know that videos can increase your target audience's engagement by up to 250 per cent?
Videos offer more visibility and exposure by establishing a stronger offline and online corporate presence. Now that you're convinced to create a corporate video for your company, it's time for the next crucial question: how much would it cost?
In Singapore, the cost of a corporate video is not fixed — a completed video can cost anywhere from $5,000 and can go up to $80,000 or more. Of course, this is influenced by a variety of factors, including the type of video, animation, talents and fees involved, props, location costs, post-special effects, conceptualization and scripting, to name a few.
Understanding stages of video production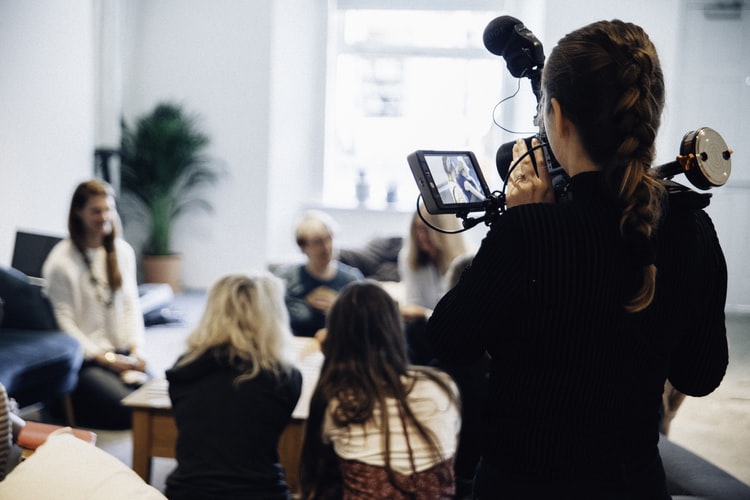 The video you just watched – whether on social media or YouTube – went through several stages. Video production is a serious business that, when done correctly, can skyrocket your return on investment.
This reason alone should persuade you to abandon your smartphone and haphazard efforts to create a decent-looking video in favour of engaging the services of professional corporate video production experts. The following three stages are involved in video production:
Pre-production — entails everything that occurs prior to the actual filming of the video, such as scriptwriting, hiring of models, presenters, actors, etc.)
Production — which is the actual filming.
Post-production — entails professionally editing and distributing the finished film.
Cost based on video production types
Different types of videos are priced differently. Simply put, no one price applies to all types of videos. What is the reason for this? The complexity, length, type of equipment required, and time required to produce a video, to name a few factors, all have an impact on the cost of corporate video production.
For example, the cost of producing a simple training video is less than that of producing a full-fledged commercial video. Having said that, a low-budget corporate video can range between $3,500 and $5,000. Of course, this price is not fixed/universal and can be influenced by the technology used in video production, the number of filming locations, and the technical aspects involved in the filming, to name a few factors.

Broadcast commercials, on the other hand, typically cost between $7000 and $100,000 per finished minute. If you have a higher budget, high-end corporate videos can cost between $5000 and $15000 on the low end but can cost well over $100,000 depending on factors such as video length, special effects, state-of-the-art equipment used, and the number of filming locations, among others.

The costs listed above are only estimates of how much money you can expect to pay for corporate video production. This is not to say that the costs are fixed. The cost could be lower or higher than what is mentioned above, depending on the type of video and your needs.
Prior to a video's production process, your selected video production company will always sit down with you to discuss the scope of the video you need to be created, the time it will take, and provide you with an accurate cost estimate.
Factors influencing the cost of video production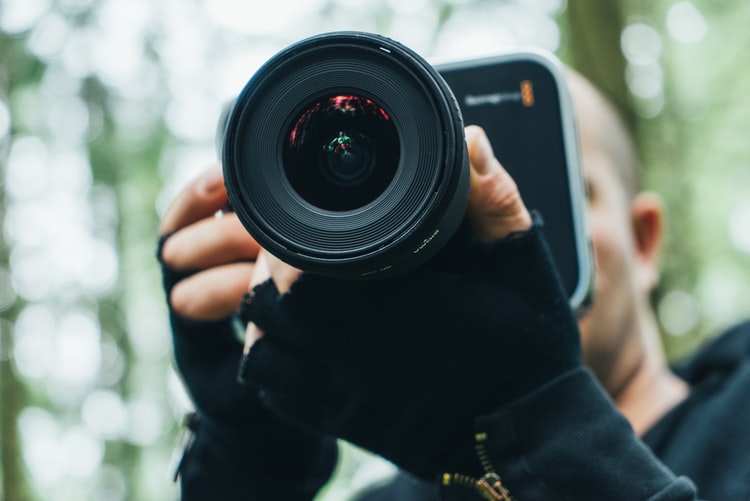 There are several factors that directly influence the cost of corporate video production, namely:
1. Length of time to produce
In this case, the adage 'time is money' is accurate. How long will it take to create the video you've requested? The higher the costs, the longer the time required. The lower the price, the shorter the time required.
In fact, every reputable corporate video production company bases their pricing on the time it takes to create your video. There is no way around it, even if you have a budget in place. You will be compensating for your time. There are no hidden costs, no monkey business, and no secret formula.
2. Video scope
You'll have to agree that there's a significant price difference between a corporate video shot in one location after a few interviews and one that necessitates a creative shoot spanning multiple locations.
A simple training video will be less expensive than a full-fledged commercial video, which will require a number of presenters, actors, models, state-of-the-art equipment, larger crews, and different hour scheduling, to name a few. As a result, the question of 'what is the scope?' becomes an important cost-determining factor in corporate video production.
3. Video length
The implicit costs (equipment, crew, models, etc.) are somewhat universal for every shoot, regardless of whether the video in question is a 20-second social media clip or a 5-minute corporate video. However, the entire filming and editing process can drive the cost through the roof, hence, don't be surprised if your 20-second video took longer than expected.
The ten or so filming locations you insisted on fitting into your 20-second clip may inadvertently require more editing time than you anticipated.
4. Brief specification
How clear and concise is your brief? Do you know what you want from your corporate video? Do you have the entire process planned out in your head from beginning to end? If the answer is yes, this could go a long way toward lowering the cost of corporate video production.
Your brief should be specific and detailed. It is not uncommon – and can be quite frustrating – for a client to decide after editing that they want something that was not agreed upon during pre-production/production to be included. Of course, such things tend to drive up the cost of video production. To avoid additional charges due to unclear directions, always remember to be specific and clear with your brief.
5. Miscellaneous cost incurred
A quote from your video production company is not always fixed based on what you want in your corporate video. Aside from the usual costs associated with equipment, filming locations, hired actors, and models, there are other costs that add up depending on what you need or want in your corporate video.
For example, if you want your video to be translated into multiple languages or have subtitles added, you will have to pay more. Other expenses such as travel, music licencing, and voice over recording will almost certainly increase the cost of corporate video production.
Conclusion
Corporate video production is a big investment for a company. It is meant to last a long time, as you wouldn't want to be creating a new video each year or so. To get a quote or to discuss more on what your specific corporate video may require and how much it would cost you, please do not hesitate to get in touch with us here!